WHAT'S ON IN THE NEW ENERGY
Global Seminars, Workshops, Events, and Conferences.
Where – When – Who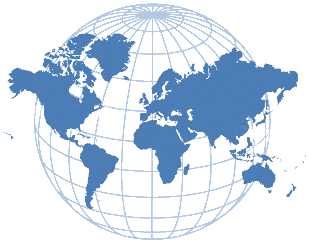 Welcome to the What's On page. This has been constructed for the purpose of listing all the various worldwide New Energy seminars and events together for handy reference. It's really a 'what's happening in the New Energy at a glance' with direct links to the relevant website pages for all seminar and workshop information and bookings. What is not 'at a glance' however are the accompanying photos which may initially take a little while to load. This will also be the case when returning to this page from any of the various links.  
With more and more people all over the planet now walking the path of inner spiritual awakening, and with the huge and unprecedented changes taking place in just about every domain, we now more than ever need to support all of those in service. The old energy concept of competition (rivalry) has no office in the New. In the New Energy, TRUE POWER wholly resides in co-operation and UNITY. But then, ironically, that's exactly where it's been all along. So much for duality's convincing illusion.
Please note: This page is not a vehicle for all and sundry in the metaphysical arena. Not all of those who call themselves lightworkers, metaphysicians, healers etc, are in the New Energy, and while many of these teachers and facilitators do great work and in some cases may be almost household names, this listing is not their province. This is solely for the New Energy worker – pure and simple.


Solara

This is definitely a most challenging time to be alive.
Yet, we would do well to constantly remember that each of us chose to be alive right now,
not only to experience the final days of duality,
but to serve as midwives and instruments of Divine Intervention
to shift the evolutionary template of planet Earth.
We are here to facilitate the quantum leap from duality to Oneness.
~ Solara ©
Do consider subscribing to Solara's Monthly Surf Reports with Weekly Updates.
These are her insightful reports on the prevailing New Energies and are INCREDIBLY ACCURATE
and very inexpensive. Invaluable information for all those on the path of change and transition
into the New Energy. Highly Recommended!!
To read an excerpt from Solara's latest Surf Report click Here
For all the information on the 11:11 Gate Activations
and to subscribe to Solara's brilliant Surf Reports, go to – www.nvisible.com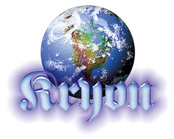 The Kryon Schedule
The Kryon work features seminars and workshops all over the world.
There are basically 6 types of seminars:
Type A: Extended Schedules – The Kryon Summer Light Conference and non-USA Seminars.
Type B: Normal Kryon seminar (if there is such a thing). Large one-day event of around 7 hours with special guests.
Type C: Kryon Multi-Day Retreats. 3 day seminars dedicated to various subjects and held in a resort.
Type D: Kryon "Up Close" meetings. Small meetings of up to 100 people and usually held in a small hotel conference room or community clubhouse.
Type E: Kryon Cruises!!! A once-a-year event on a MAJOR cruise ship (no paddle steamers here). A full week of cruising in the lap of luxury and visiting the most exotic locations (with special "sacred site" tours from the ports of call), with Kryon seminars, special guests and lots of fun… and lots of great food. Forget your forlorn ashrams and sleeping on the floor, this is the New Energy!
Type F: Kryon "Healing" Meetings featuring the latest healing modalities and guest practitioners. 

You've always had masterhood! The seeds of this were with you in creation.
You were told this over and over by the masters that walked the earth.
How many times do you have to be told through the ages that you have this power?
When Humans, whom you called masters and prophets, walked the earth doing miracles,
they looked at you and said, "It's available, and you can do it, too."
You can heal the sick, transmute physics, walk on water, even change biology.
They were here as examples of what you could do, yet in an older energy,
what did humanity do with this great knowledge? The earth fell down and worshipped them!
The messages didn't get through. Even some of your ancient translations of scripture
are biased in what was said and meant. This was because there wasn't a consciousness
within the translator that allowed for the thought that the masters actually meant
that regular Humans could ever have this power.
KRYON, ©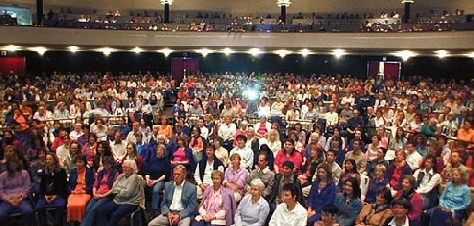 For all seminar details and reservations go to the Kryon schedule page –
www.kryon.com/k_24.html


EMF Balancing Technique®

If you think you know all there is to know about energy healing, body balancing and universal energy, then think again. The energy now is New – BRAND-NEW, and the EMF Balancing Technique® is in total alignment with this New Energy. However, EMF does not diminish or negate other forms of energy work. Indeed, it is so far advanced that it scientifically explains them!
It has even been brought to the attention of NASA – because it works!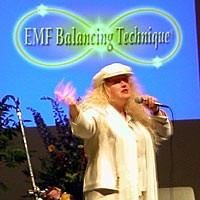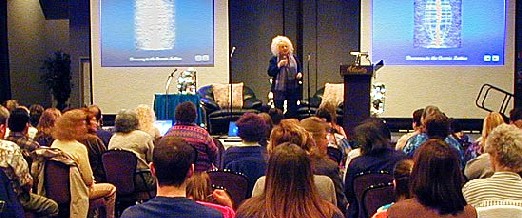 For further information on the EMF Balancing Technique®
and the worldwide Teachers and Practitioners directory go to:
www.emfbalancingtechnique.com


Debbie Morris, EMF Balancing Technique® Supervisory Teacher/Practitioner
Miranda, Sydney, Australia
Training Offered: EMF Personal Growth Program and Accredited Practitioner Training
Also Available NOW: LatticeLogic® for Organisations
Sessions Offered: EMF Phases I – XIII in person or distance
Mob:      0414 283 410
Int:       +61 (0)414 283 410
See Debbie's Page on this site.


The Paths to Empowerment Schedule
The Paths to Empowerment Seminars are based on information from The Group
as channeled by Steve Rother.
Many of you live with the greatest hope of returning Home.
We also tell you that at this time on Earth more of you are thinking these thoughts than ever before.
Please be patient, dear ones, for your perspective will change.
What if we told you that when you return Home, you will look back on these days right now
as the most wonderful parts of a Game that you were playing?
What if we told you that there will come a time after returning Home
when you long for the simple beauty of a leaf on a tree or the radiant smile of a loved one,
or the comfortable energy of your easy chair?
We are not attempting to disillusion you about Home, dear ones.
It is all that you re-member and more, but what you don't understand
is that the same veil that keeps you from seeing your own magnificence
also keeps you from seeing that Home is being built all around you at this very moment.
That vision can only be attained by divine intent activated through divine purpose.
THE GROUP, ©
Please note that the Lightworker website has changed its name to Espavo



HeatherAnn Smith, Medulla Pineal Activation Overlight Modality
Nowra, South Coast, Southern Highlands, Wollongong, NSW, Australia
60 min Activations for groups of 3 or more – in person only
Mob:  0438 583 764
Email:   eartheart@westnet.com.au



The Crimson Circle Schedule
The Crimson Circle Seminars are now centered on the teachings of Adamus Saint-Germain  
as channeled by Geoffrey Hoppe.
We know so many of you are still relying on us.
When we tell you that you cannot rely on us, that we cannot give you all of the answers,
you go running off to another channel. Yes, we feel somewhat betrayed.
You say, "That Tobias talks, and talks, and talks, but he'll never answer our questions."
Dear friends, we know what happens when you go to the other channeler.
They tell you the same thing! It is so good to see some of you back here!
We are all  trying to tell you the same thing. It is within you. It is about trust.
It is about opening up. It is about allowing yourself to go to new levels.
It is about getting out of the Old Energy ways, off the Old linear highway.
It is about getting into the New.
TOBIAS,  ©
For all seminar and workshop information and online registration go to the Crimson Circle website –www.crimsoncircle.com


  GEMATRIA PRODUCTS, INC.
Laser Energized Nutritional Supplements.
Dr. Todd Ovokaitys MD – pulmonary & critical care specialist,
is the Founder and President of Gematria Products, Inc.
He is the Kryon website medical coordinator
and a member of the Kryon international seminar team.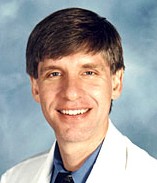 Dr. Todd's life-changing Gematria products have been shown to slow
and even reverse DNA aging, increase muscle mass, combat stress,
anxiety and depression, facilitate fat loss, reduce risks of
cardiovascular disease – just to name a few.
The products are especially helpful to Lightworkers going through
huge lightbody and biological change.
For Dr. Todd's speaking schedule and online registration
go to the Gematria speaking schedule page – www.gematria.com  




Kahu Fred Sterling Medium for Kirael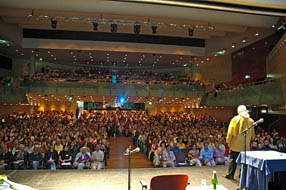 Council Master Kirael, as he is formally known, has come to usher Mother Earth
and her inhabitants into a new era of profound evolutionary change,
which he has dubbed the "Great Shift" in consciousness.
Kirael, however, has consistently maintained that the Great Shift
is not about doom and gloom; it is a time of great joy and celebration
as Mother Earth rebalances herself and prepares for mass evolutionary movement
into a new dimension. Master Kirael's greatest imperative is the healing of the human world.
When will this Great Shift occur? It has already begun, says Kirael,
and yet the apex of this shifting process will occur only when
"We the People" join in a spiritual awakening to the knowing that you are limitless beings,
that you are, in fact, in charge of your destiny,
and that within each human is a spark of light longing
to live a life based in love rather than fear.
For all seminar and workshop information go to:
www.kirael.com



Takele Soniel
Takele speaks from her Heart about the Shift in Consciousness, and how you can create your journey of Love, as you transition into a new way of living now.  She works closely with her guidance to assist you in better understanding the Love in which you are held in every moment, even when it may appear to you to be completely absent, and what you might do to feel and receive the beautiful Light of your own inner wisdom, its Loving presence, and how you might proceed now to live a life guided by Love in every moment.  Private sessions include Signature Cell Healing and channelled guidance/spiritual counselling –  for full details and events/workshop information, go to:
Email:      takele@takele.com.au
Website:  http://takeli.com/
Phone:      0417 941 905
Int:            +61 417 941 905


Julie Umpleby
Julie is the originator of the Diamond Light Grid process, and works with a number of New Energy modalities to support others at the physical and energetic levels through the awakening process. After 19 years in the corporate world, she broke free from the constraints 10 years ago to indulge her passion for energy work and now teaches internationally. The Diamond Light Grid is a co-creative work with her Higher Self to bring to life an alchemical process that accelerates the awakening journey, and yet allows the Higher Self energies to integrate and stabilise within the physical body in a graceful way. Her core belief is that together we can make a difference! Julie is based in the Uk, and can be contacted via:
Email: julie@diamondlightworld.com
Websites: www.diamondlightworld.net  
You have been told also that life is darkness,
and in your weariness,
you echo what was said by the weary.
And I say that life is indeed darkness
save when there is urge,
And all urge is blind save when there is knowledge.
And all knowledge is vain save when there is work,
And all work is empty save when there is love;
And when you work with love you bind
yourself to yourself,
and to one another,
and to God.
— Gibran